---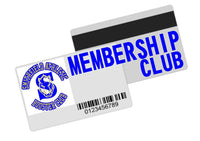 **Booster Memberships are NOT actual cards.
**This is for membership ONLY. No game passes.

Please make sure we have a correct name, address, email and phone number when applying.
In the notes section at checkout please add second member's name if need be as well as any SHS/SMS students names, grades and sports. We use this information to determine scholarships.
You can also email shspackerbackers@gmail.com for more information about this and our wonderful volunteer opportunities.

***Choose pickup as your shipping option to avoid the charge because you will not receive an actual card.