---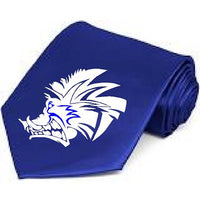 A portion of your purchase will go back to the SHS Packers Team as a donation.  Thank you for your support!



INSTRUCTIONS: The  ties will have a white design.
About the design?  Our Embroidery Designs are made with top quality threads so they adhere to the item nicely.  The design will be approximately 3 inches.
About the tie?  Made by Manzini Neckwear 100% polyester, 3.35x58L
How to take care of tie?  Ties last longer when washed inside out in cold water and on the delicate dry cycle or hang dry.  Improper washing may cause threading to detach from item.
**Based on your computer monitor color codes and resolution of digital images and pictures, colors and designs size may vary slightly."